TIMES JAZIRAH, MALANG – A nice, aesthetic cafe is not only found in big cities, but you may also find them in rural areas. Asper Coffee & Eatery is now available in Tumpang. This place provides a comfortable space for you and your family to savour the scrumptious foods and refreshing beverages while enjoying the serene atmosphere of the village.
This place is located near Kidal Temple, in Jalan Panggung, Morters, Kidal, Tumpang subdistrict, to be exact. It was established in January 2023. Although this place is relatively new, it has attracted many interests of many people, including those who are coming from other cities. That's why this venue is called 'a hidden gem' in Malang, East Java.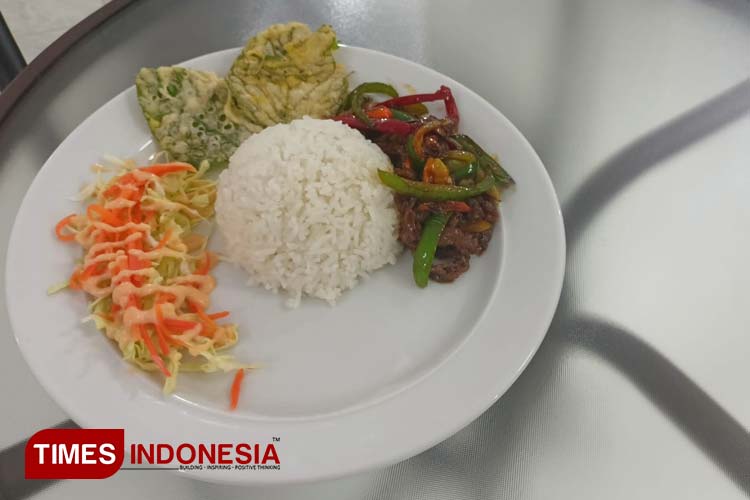 Tumpang is one of the sub-districts among 33 sub-districts in Malang, East Java. Tumpang has been famous for its potential in agriculture, farming, industry and so on. It has a strategic location in which people can go through to reach the famous tourist attractions, such as Mount Bromo and Mount Semeru. Tumpang is also well-known for its beautiful scenery and nature tourism potential.
All About Asper Coffee and Eatery
This place serves various menus with affordable prices, starting from IDR 8,000. With such an affordable price, you can enjoy many scrumptious menus while having quality time with your friends, family, or relatives. Gemmy, the owner of this cafe, said that all menus at in this place are originally made by himself.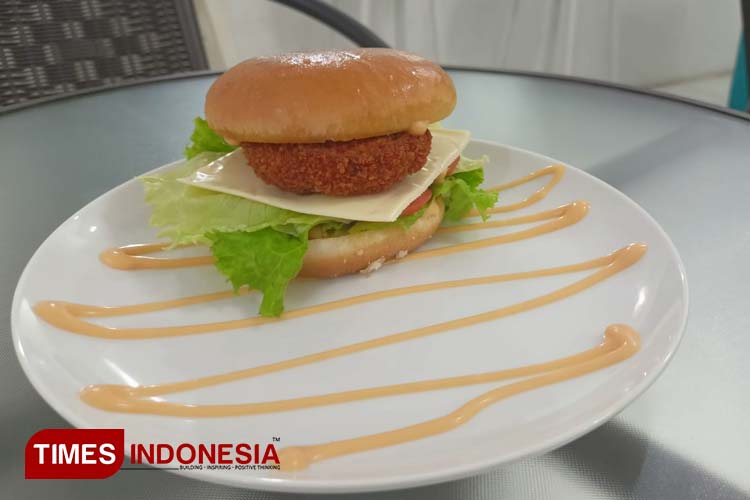 The signature menu of this place includes chicken steak with mushroom sauce, Burger, and Beef Teriyaki. Besides, it also serves its signature drink, such as Es Havana and Es Asper that have relatively affordable prices. These foods and beverages are made by the Gemmy who has been working in the Food & Beverage industry since 1997.
"The menu served in our cafe is our signature menu. Our steak is one of the most favorite dishes," said Gemmy, the owner of the cafe.
Asper Coffee & Eatery is open from 10 Am to 9 PM on weekdays, and 10 AM to 10 PM during weekends. Therefore, this venue is perfect for anyone who wants to have a nice lunch and dinner.
Although it is located in a rural area, Asper Coffee & Eatery has a modern yet minimalistic concept. Therefore, this place is suitable for anyone coming from the urban areas.
In addition to that, this cafe also provides a playground for children while their parents are having a nice time with their relatives or friends.
Besides, the palce also provides a meeting room that can accommodate up to 200 persons.
"The tagline of Asper Coffee and Eatery is 'Our foods, snacks, and beverages are starting from IDR 8,000'," said Gemmy Asper to TIMES Indonesia. (*)
| | |
| --- | --- |
| Writer | : Tiara Dewanti DJ |
| Editor | : Khodijah Siti |