TIMES JAZIRAH, MALANG – Malang, a picturesque region in East Java, Indonesia, is renowned for its natural beauty and hidden gems. While many tourists flock to its well-known destinations, such as Mount Bromo and Batu City, the area is also home to a collection of uninhabited islands.
These islands, with their unique names and untouched charm, are often overlooked but offer a tranquil escape from the bustling city life. With its beauty, lots of tourist willing to go to these islands just to admire the captivating view.
6 Uninhabited Islands Yet so Popular in Malang
1. Pulau Sempu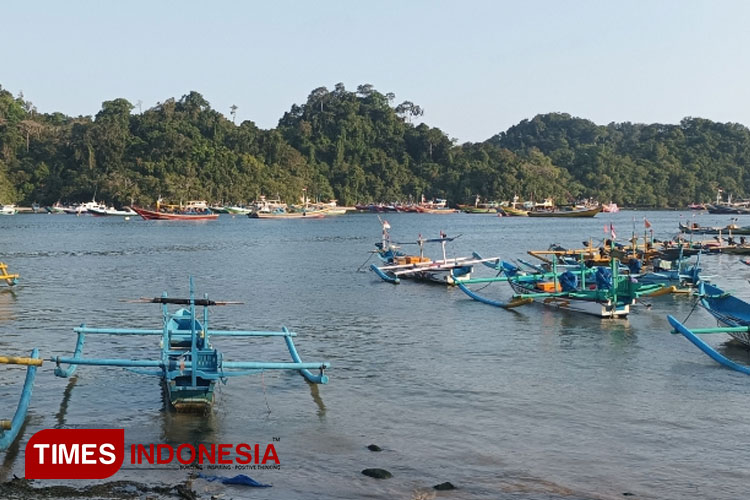 Sempu Island, nestled in Sendangbiru, Sumbermanjing Wetan District, is not only an icon of Malang but also a protected conservation area. The island, a haven for tropical vegetation, has been under conservation management by the East Java Natural Resources Conservation Center (BKSDA) since 1928 during the Dutch colonial era.
Covering an area of 877 hectares, Pulau Sempu boasts diverse ecosystems, including forests, beaches, mangrove forests, and lowland tropical forests that dominate the entire island. Its name, "Sempu," is derived from a tree species called the "Sempu Tree." The island's rich flora and untouched ecosystems make it a vital conservation area.
2. Pulau Hanoman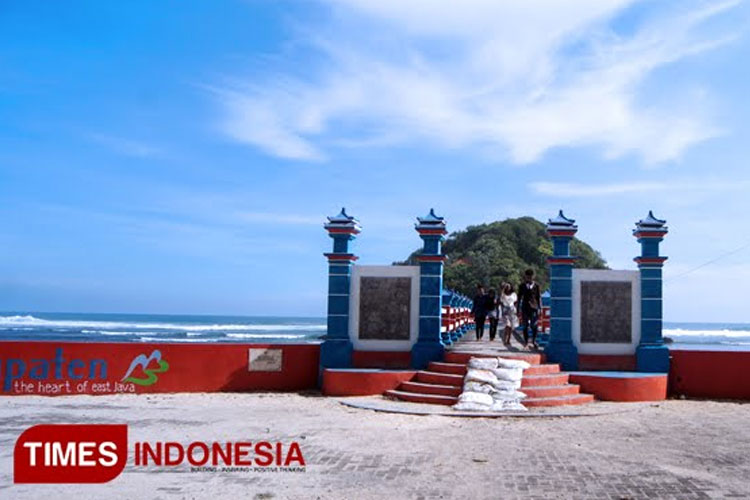 Located in the Bantur District of Malang, Pulau Hanoman is accessible to both locals and tourists thanks to a long bridge connecting it to the mainland. To reach Pulau Hanoman, one can walk from Balekambang Beach and cross the bridge, offering an enchanting view of the island.
Pulau Hanoman retains its natural charm with lush greenery and rocky cliffs. While exploring this island, visitors should exercise caution due to the rocky terrain. Its pristine beauty makes it a delightful spot for nature enthusiasts.
3. Pulau Ismoyo
Pulau Ismoyo, situated near Balekambang Beach in the Srigonco Village of Bantur District, Malang, is another uninhabited gem. This tiny island is home to the Amerta Jati Temple, a Hindu place of worship.
Despite its small size, Pulau Ismoyo features a serene atmosphere, complete with lush vegetation and rocky shores. The surrounding coral reefs break the strong ocean waves, providing a safe environment for visitors when the tide is low.
4. Pulau Kalong
Located in Sidoasri Village, Sumbermanjing Wetan District, Malang, Pulau Kalong directly faces the Indian Ocean. Its wild waves and secluded location make it a less-visited destination. The island's name, "Kalong," means bats in Bahasa Indonesia, reflecting the presence of numerous bats that call this island home.
Pulau Kalong's natural and pristine environment makes it an ideal habitat for bats. The lack of light pollution at night further adds to its appeal, creating an environment where these creatures thrive.
5. Pulau Bagong
Pulau Bagong, not far from Teluk Asmara Beach, shares its name with the character "Bagong" from traditional wayang (puppet) performances. This uninhabited island features calm waters compared to its counterparts in South Malang.
6. Pulau Pawonan
Pulau Pawonan, located near Pawonan Beach, is often referred to as "Heaven Land" due to its stunning and natural landscapes. This beach offers breathtaking views and is a favorite spot for fishing enthusiasts.
This tiny island is situated in Gajahrejo Village, Gedangan District, Malang. While it provides excellent fishing opportunities, the strong ocean waves require visitors to exercise caution.
These six uninhabited islands are just a glimpse of the many hidden treasures in Malang. With hundreds of uninhabited islands scattered throughout the region, Malang offers endless opportunities for exploration and natural beauty appreciation. Whether you're seeking tranquility or adventure, these islands are waiting to be discovered.
| | |
| --- | --- |
| Writer | : Khodijah Siti |
| Editor | : Khodijah Siti |