TIMES JAZIRAH, BANDUNG – If you're looking for a nice natural ambience of country side in Bandung then Leugokdayeuh Tourism Village will be the best option. This place elevate all the natural beauty the the top with its modern yet blend with nature facilities.
This place was formerly just a normal place on the hill side that filled with farm fields. Most of the villagers was working as a farm. They grew some vegetables, cassava, corn, and rice. It also has become the main commodity of the area.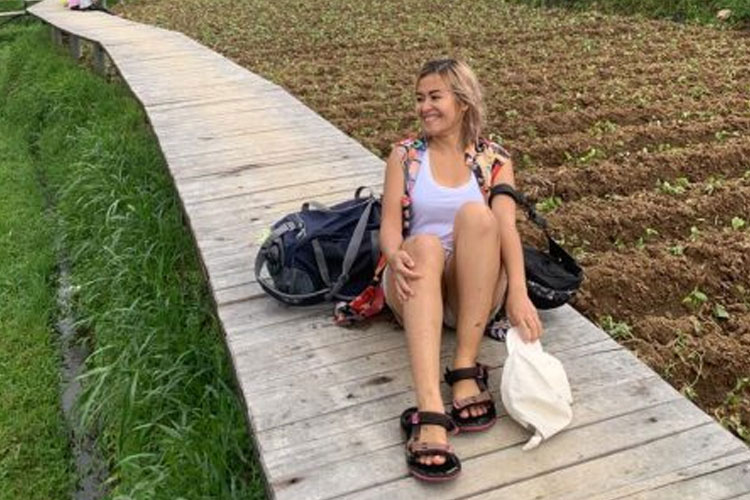 The visitor took a moment enjoying Leugokdayeuh tourism village. (Photo: Disbudpar for TIMES Indonesia)
The local village administrator with the help of BUMDes or Local Village Enterprises decided to turn this area to a tourist destination to elevate the local's economy level. There then they create some new attractions which was integrated with the local field.
The New Look of Leugokdayeuh Tourism Village
The renovation took several months to complete. But thus place managed to be opened for public on November 7, 2022 last year. So, you could say that this place was just a new thing on the hood.
As for now this place was managed by the BUMDes. They built some wooden bridge on top of the field which allow the visitors to cross around the area. this bridge connect one end to another.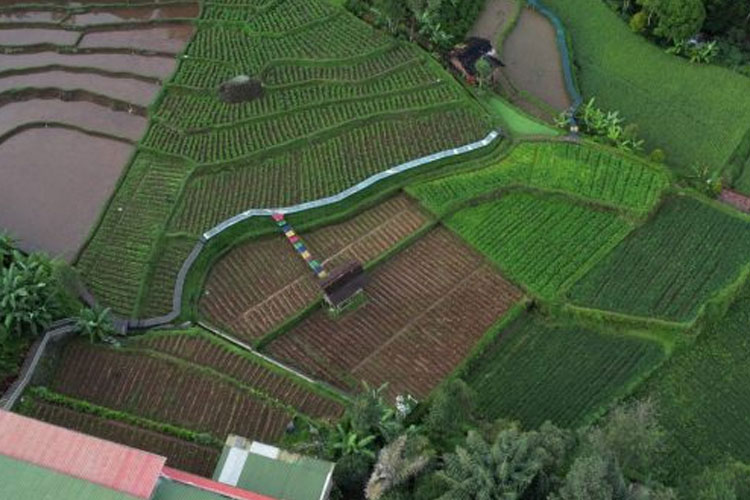 The nice ambience of Leugokdayeuh village from above. (Photo: Disbudpar for TIMES Indonesia)
In the middle of the field there was a nice rainbow bridge with stationed on a small hut. The bridge is 300 meter long, not to long for walk but the it's enough to take make you hard to breath to see the beautiful scenery around.
Elevate the Local Wisdom
Leugokdayeuh also offers the local wisdom. This place reminds the visitors of how important it is to take care of the nature and to live aside with nature.
The local also show their skill in crafting wooden knife handle and how the turn it into a nice knife or machete. Some of them also made some pottery to be taken as a souvenir.
The management also has a local tradition called as Beluk Engko. Though this place had just been opened for public for few months but there has been lots of tourist visiting the Leugokdayeuh tourism village Bandung. Not only from the local area they also came from foreign countries. (*)
| | |
| --- | --- |
| Writer | : Khodijah Siti |
| Editor | : Khodijah Siti |