TIMESINDONESIA, BANJAR – During this pandemic everyone busy to find a way to get put of the crisis. The local vendors of Banjar stick together and opened a food court the name as Java Corner Foodcourt.
The local vendors decided to use a building at Jalan Kapten Jamhur, Banjar, West Java as their restaurant. Here, as the name goes you could have almost every typical Javanese food they used to have daily.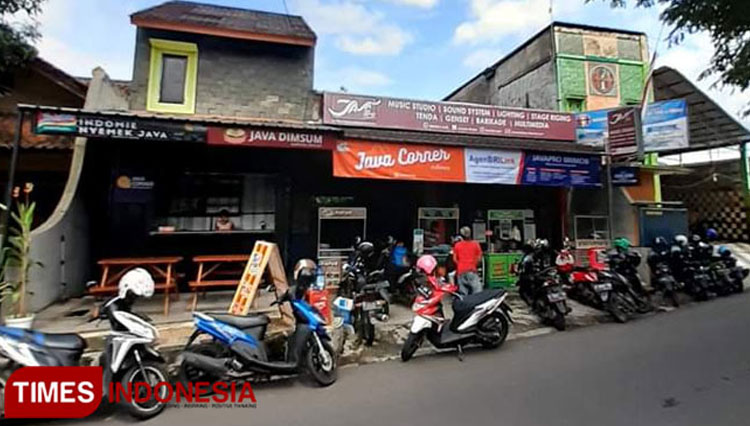 Java Corner, located next to the road, makes this place easily to be reached. (Photo: Susi Artiyanto/TIMES Indonesia)
You could say it's a downhill food, bu the taste you will miss it everyday. This place offers a homey taste food that will make you like you were just having some meals at your own home.
They have Indomie nyemek (the famous local noodle), java dimsum, bubur ayam (chicken congee), nadia kuning (yellow cone shaped rice) and tutus oncom (oncom rice).
Bakso cook kuah (tapioca ball with soup), Lontong kuah (rice cake with curry), tutut Seuhah (field snail), lontong Padang and more are also served in this place. Some local snack and cake could also be obtained from this place.
A juice corner with Thaitea as their signature beverage could also be found in one of the corner of the foodcourt. All these delicious tasty food were served by 4 tenants that joining the team.
"Before the social restriction there were lots of people coming to this place for the food. This place has never been quiet since it was opened on 8 till it closed at 19.00 local western times," Endang, one of the vendor said.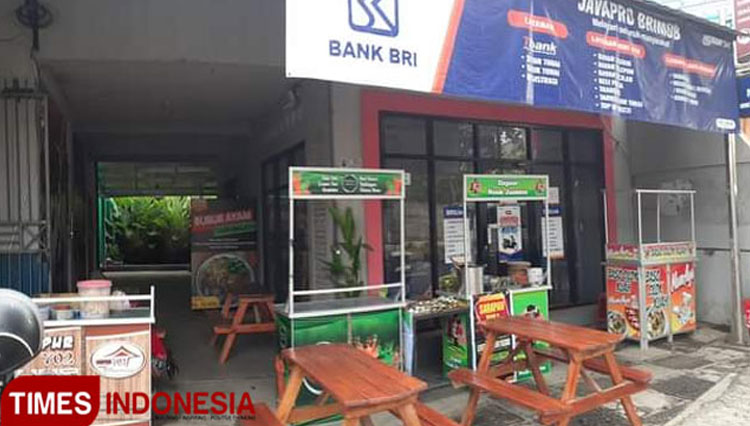 Some food vendors at Java Corner. (Photo: Susi Artiyanto/TIMES Indonesia)
But after the social restriction offer, this place lost its power. Only those people who live or work nearby who came to this place. They tend to just come and eat and then leave.
With the upcoming vaccine distribution to all the society in the country Endang hope that Java Corner Foodcourt of Banjar, West Java will gain its former glory.(*)
| | |
| --- | --- |
| Pewarta | : |
| Editor | : Khodijah Siti |